Next Maui TechOhana TBD – August 2023
On May 11, Maui TechOhana met up to hear about Web3, AI, and Humanity.
Maui-based guest speaker,Mark Williams comes from a technology consulting background and has worked across multiple industries with clients such as Microsoft, Mercedes Benz R&D, NASA, AT&T, and T-Mobile. Most recently, Mark has spent the last four years as VP of Infrastructure at Braintrust. As the company's first hire, he helped catapult Braintrust into a $100M+ Web3 juggernaut. His research interests include blockchain, artificial intelligence, and how emerging technologies can improve our lives.
Mark talked story about his career journey in tech and explored some real-world examples of blockchain/web3, and an exploration of AI and its potential impacts.
5:30 – 6:00 PM  | Check-in and Networking (light refreshments served)
6:00 –  7:00 PM |  Guest Speaker (livestreaming begins) with Q & A
7:00 PM | Meeting ends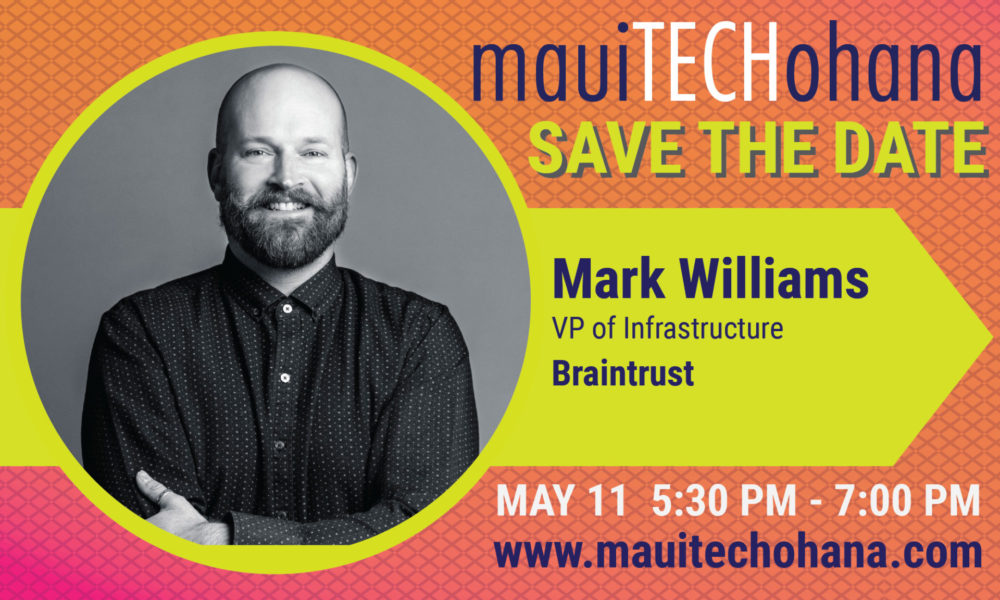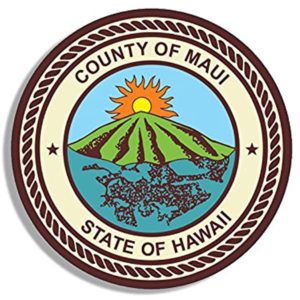 In-person and livestream tickets now available. Free registration.
Maui TechOhana meetings, organized by the Maui Economic Development Board, Inc. , and supported by the County of Maui, provide an informal networking opportunity open to anyone interested in Maui County's technology industry. Events include a short presentation on a relevant topic in business or technology, followed by the opportunity to talk with others with similar professional interests.
"It's a great meeting with a lot of excited and like-minded people."
"Very friendly, informative and inspiring!"
"Valuable takeaways from hearing personal experiences with challenges and successes."
"Amazing community gathering for networking."