Over 35 entrepreneurs, mostly Maui-based, joined the latest Maui TechOhana to hear Alex Fielding, CEO and Chairman of Privateer Space, "talk story" about his journey in the tech industry. Maui TechOhana, presented by Maui Economic Development Board (MEDB), provides an opportunity for participants to learn key lessons in being an effective small business owner and entrepreneur.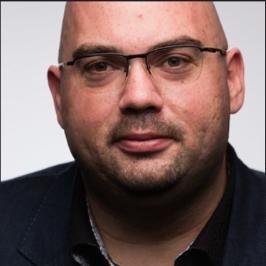 "For those working in small business or in a cohort, you have decided that there is a problem so big and so unjust that you just have to go and solve it – I've had a great pleasure in being able to do that over the past 30 years," said Fielding. He described himself as living a totally curious life. "If you are curiously inclined, you find yourself always asking 'Why' and seeking meaning, reason and hope that what you are working on means something to you and that it will connect with other people and give you something that some people wait their whole life for…and that is a legacy."
"I have worked with Apple, cofounded a couple of companies, and took a company public, going from zero to $55 billion in record time. I even had the total privilege of working in my dream job at NASA," Fielding shared, who has raised over a quarter billion dollars in venture capital. He placed great emphasis on job satisfaction. "If you get to solve a massive challenge and you get to do it with people you love working with and you get to make a couple of bucks doing it, that's not a bad option."
Fielding shared his journey of navigating solutions to major present-day tech challenges, including helping companies go paperless, creating GPS locators for finding objects and people, and now, with Privateer Space, developing GPS tracking systems for objects in space.
The biggest challenge with going paperless was developing the technology to detect and remove staples and paperclips. Once they found a solution, the next step was to decide what to do with it. Alex shared a story of discussing the "Why" with his collaborators before deciding to proceed with the venture and establishing a company together – called Ripcord. "Everyone came to the conclusion that it wasn't just something that we wanted to do, but it was something that we had to do."
"There's a theme in my life when asked something to always say 'Yes!'" explained Fielding, as he shared stories of saying 'Yes' to various opportunities including working with the Internet Archive to digitize background research for the Pentagon Papers; preserving 30,000 Tibetan Sacred Texts which were disintegrating; and archiving documents of the Black Panther party.
The presentation included time for Q&A and breakout sessions where attendees met in small groups to network, discuss the lessons they learned and, for many, to share the challenges of working in the Maui County tech sector.
Responding to a question on moving to Maui, Fielding attributed it to his daughter, believing it to be the ideal place to raise a family. He even shared that the silver-lining of the pandemic was not having to travel extensively back and forth to the Continental U.S., which resulted in spending more time at home.
Asked how his thinking on being an entrepreneur has evolved over time, Fielding responded, "People say, 'do what you love, and the money will follow.' The number one thing that changed for me was that – it's amazing how much easier it is to get people to support what you are doing if they really believe deeply in their hearts that what you are doing is the right thing to do. And if you believe it too, then it's obvious it's genuine and you are on a mission together. It's what keeps you together on the really bad days."
"If you are going to make meaning, make sure it's something worth doing," concluded Fielding.
"It was so inspiring and community-building," said regular Maui TechOhana attendee Chris Mentzel, Synfood Project. "What a great value for all of us. And it affirmed my conviction that we have incredibly talented entrepreneurs with big hearts residing on Maui."
MEDB's TechOhana meetings, supported by the County of Maui Office of Economic Development, provide anyone interested in Maui's tech industry with unique learning experiences and informal networking opportunities.
Watch the replay
To learn more about Maui TechOhana events go to www.mauitechohana.com