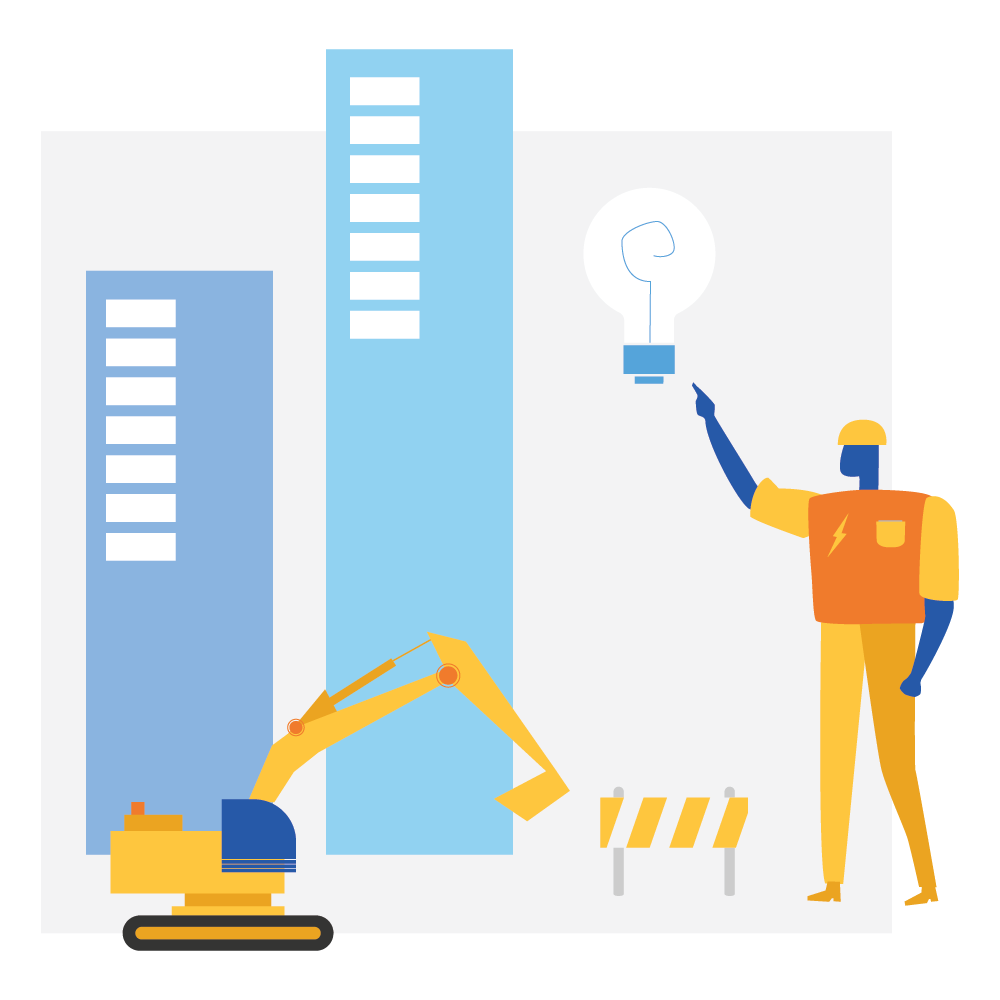 Maui's electric utility, Hawaiian Electric Company, has committed to significantly reducing its dependence on fossil fuels and taking the lead in clean energy and sustainability practices.
Hawaii is the most fossil fuel dependent state in the nation and importing oil to meet the demand is not sustainable. The Hawaii Clean Energy Initiative (HCEI), a federal-state-private partnership, is charting a new course toward energy independence.
Maui's unique location and abundant resources amount to the ideal proving ground for clean energy innovation, making us an international testbed for promising clean and reliable technologies. Entrepreneurs, driven by passion and powered by ingenuity, are helping to secure Hawaii's energy future by developing innovative technologies that can be deployed in communities statewide. Demonstration Projects such as JUMPSmartMaui and the Maui Smart Grid Project collected data from volunteers to address the challenges of modernizing the electric grid.
electric & gas
The Hawaii Public Utilities Commission regulates all public service companies that provide utilities.
Hawaiian Electric is the county's electricity provider, which is working to meet the future demands of businesses and residents and increase its renewable energy production.
Maui County's primary gas utility is Hawaii Gas, the only franchised gas utility in the State of Hawaii. Hawaii Gas has installed pipeline infrastructure and maintains bulk storage facilities.
water
Much of Maui's drinking water comes from underground aquifers, where it is naturally filtered by lava rocks and made into clean water. Surface sources produce the remaining water, which is filtered by treatment plants across the islands.
telecommunications
With more than 120-year history in the Hawaiian Islands, Hawaiian Telcom is Maui's largest local-access landline service provider. Spectrum ( (formerly Oceanic Time Warner) and Wavecom Solutions provide cable-based telecommunications services. Several cellular phone service providers also cover Maui.
Maui lies midway between the continental U.S., Asia, and the Pacific Rim nations, offering easy access to a wide variety of international markets. Travel within Maui County's three islands and between Honolulu and Hawaii's neighbor islands is available through regular and extensive air and sea travel services. The average commute time in Maui County by ground transportation is about 20 minutes.
air service
The Island of Maui's primary airport (OGG) is located in Kahului, the main business center; the airport also provides general aviation, commuter, and helicopter services. The airport handles over 6 million passengers per year, and the Kahului-Honolulu corridor is ranked as one of the busiest in the U.S. with 986,000 passengers in 2015.
The largest interisland carrier is Hawaiian Airlines, which provides over 25 direct flights to Honolulu per day, as well as direct flights to Hilo and Kona on the Big Island, Lihue on Kauai and Hoolehua on Molokai.  Smaller airlines such as Mokulele Air also provide service to the main Hawaiian Islands.  Kahului airport on Maui (OGG) also has direct air links to the mainland, with service (as of 2015) to 14 major cities including Los Angeles, San Francisco, San Diego, Seattle, Vancouver, Denver, Dallas and Chicago.
Major carriers on these Maui routes include Hawaiian Airlines, United Airlines, Delta Air Lines, American Airlines, Alaska Airlines, Virgin America, Southwest Air and Air Canada. Additional flights and connections, including direct international routes, are available from Honolulu.
A smaller, secondary airport on Maui is located close to the resort areas in West Maui at Kapalua (JHM), offering interisland service.
Hana, in East Maui, also has a small airport (HNM), with service mainly to Kahului.
For the airports located on Molokai (MKK) at Ho'olehua and on Lanai (LNY), the most frequent scheduled service is to Honolulu.
A small airport links the isolated hospital community at Kalaupapa on Molokai with Honolulu and Ho'olehua (MKK).
port facilities
With an average of about 3.7 million tons of cargo passing through Kahului Commercial Harbor each year, water transportation remains the primary means by which goods reach Maui. Over two-thirds of this cargo is manufactured goods. Harbor operations are located on 45 acres of and include secured storage, warehouse, office and tenant facilities.
Kahului is the only deep-draught harbor in the County and is the busiest port in the state outside Oahu.
Protected by two large breakwaters, the three-pier harbor accommodates cruise ships as well as interisland freight barges, container vessels, other cargo vessels, tug boats, and gasoline and fuel oil tankers (most of the County's electricity is generated from diesel oil).
In 2014, the harbor accommodated over 1,000 vessel arrivals (excluding domestic fishing craft).
Because of Kahului Harbor's size and commercial importance, the Department of Transportation in partnership with other local, state, and federal government agencies, as well as private parties, have published a 2035 Harbor Master Plan, which is designed to maximize the Harbor's efficiency and safety while protecting the environment and preserving the multi-faceted needs of the Harbor.
In addition, smaller boat harbors at Ma'alaea and Lahaina accommodate private recreational vessels and larger boats offering ocean activities, primarily for the visitor market (fishing, snorkeling, whale watching, etc.).
Scheduled

 

passenger ferry services

 

from Lahaina to Lanai are an important transportation link; the Molokai ferry was discontinued in 2016.
The main harbor on Molokai is located in Kaunakakai; on Lanai, the harbor at Kaumalapau handles commercial traffic, and the newly refurbished Manele Harbor serves as the destination for the passenger ferry and public boating activities.
Getting around the islands is made easy with the help of public bus service and an expanding roadway system. Plus, Maui offers a short commute time of 20.9 minutes. (See map below for traffic flow.)
Travel between the Hawaiian Islands is made convenient by ferry and airport commuter services. If you're looking to fly to the U.S. mainland or abroad, Maui's Kahului Airport and the Honolulu International Airport will get you there.
airports
| | |
| --- | --- |
| Kahului Airport – OGG (Maui Island) | Maui's primary commercial airport with 14 commercial airline carriers |
| Kapalua Airport (Maui Island) | Semi-private airport; no general aviation or jet aircraft permitted |
| Hana Airport (Maui Island) | Secondary general aviation airport |
| Molokai Airport (Molokai Island) | General aviation airport |
| Lanai Airport (Lanai Island) | General aviation airport |
bus service
| | |
| --- | --- |
| Maui Bus | Regular daily and commuter service to Central, South, West, Haiku and Upcountry Maui communities |
| Interisland Ferry | |
| Expeditions Lanai | Regular daily service between Maui and Lanai Islands |
For more information on air service and port facilities see the Business Climate Transportation page.