More than 30 Maui tech entrepreneurs braved the rain last week to come listen to, and ask questions, of the guest speaker at the latest Maui TechOhana. Dr Isar Mostafanezhad, the founder of Oahu company Nalu Scientific, came to Maui to share his business model secrets using Small Business Innovative Research (SBIR) grants.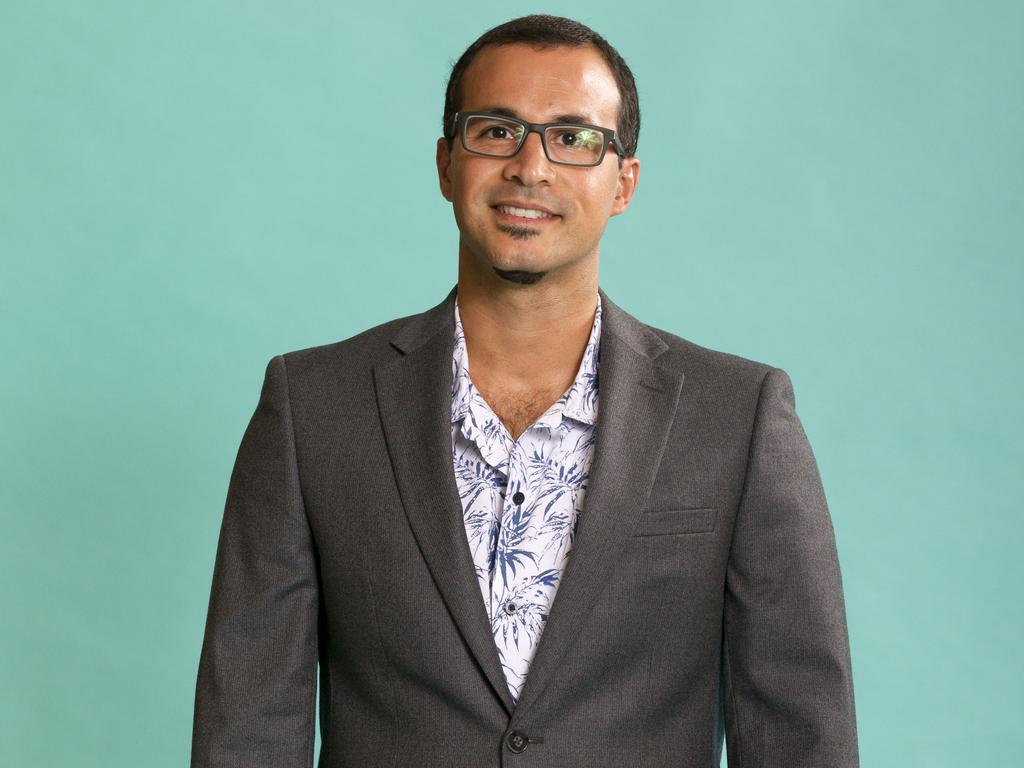 Presented by Maui Economic Development Board (MEDB), Maui TechOhana is a regular networking event with a guest speaker from the tech industry to talk story on their career path and relevant topics.
Mostafanezhad shared his story of developing an advanced microchip specifically to solve a problem for the U.S. Government. "The US Government has the Small Business Innovative and Research program. Research and Development is very capital intensive – you need to have a good design team, you need to fabricate it, test it, etc. It's a very lengthy process, and risky. But the government needs this product, and it's not available, so they are prepared to foot the bill for research and development."
Nalu Scientific's chip can detect and digitize very small signals timed to the picosecond (one-trillionth of a second) and is currently used in a 6-story-high particle collider in Japan as well as a space-based project with NASA. With the company's success, they are now sponsoring research at the University of Hawaii. "Students are trained that end up getting their first job at Nalu Scientific," said Mostafanezhad.
In addition to talking about the process of SBIR grants (from 2016-2020 Nalu Scientific raised $2.4 million through a variety of programs) Mostafanezhad also explained how they have leveraged the Hawaii brand. "When you tell them you are from Hawaii, they never forget! They may forget our name, they may forget what we look like or what we do, but one thing they never forget is Hawaii. Next time we call or email them they respond, 'Oh you are the Hawaii guy, I've been meaning to talk to you!' Great for relationship building and helping to rise above the noise."
Asked about what he thought about the Maui TechOhana meeting, Mostafanezhad replied, "I was blown away. The audience was really engaging. I was excited to come and talk but after I started talking and all the questions pouring in – this is really exciting to see. The room full of people asking hard and really interesting questions – that means a lot to me."
"The SBIR topic attracted a diverse crowd with some attending for the very first time," said Gerry Smith, Director of Business Development for MEDB. "Several of those in attendance asked very targeted SBIR questions, which Isar was able to answer. He spent considerable time giving tips on winning, such as endorsement letters and addressing issues such as finding a champion. He touched on how adding subject matter experts to the team can shore up a proposal."
Bogdan Udrea of VisSidus Technologies was reassured by listening to the talk. "It was interesting to see after 5 to 6 years of business that we are still in bubble stage. We have just won a phase 2 SBIR from NASA and still climbing up. We are working on technologies for satellites to collaborate with each other."
Not everyone attending the meeting was a 'techie.' This was the first Maui TechOhana for Ben Summit of Summit Law Offices. "It was a good opportunity to network and to also figure out how someone brought a startup into viability – just the process they went through. It was really very good."
Melissa Black-Laws of We are More Solutions said "I'm new to the industry in past year or two. I am mainly interested in his (Isar's) background as an electric engineer. I'm looking at broadening my knowledge in the tech industry and each time I have come to Maui TechOhana I've learned a lot. Great networking too."
"The connections made during Maui TechOhana and in earlier meetings, set up to make the most of Isar's visit, were invaluable," added Smith. "At least one potential business collaboration was created."
MEDB's TechOhana meetings, supported by the County of Maui Mayor's OED, provide an opportunity to share views and thoughts in an open forum with presentations on relevant topics in business and technology.
To learn more about Maui TechOhana events go to www.mauitechohana.com