Fourteen aspiring leaders came together over the weekend, virtually, to work on solutions to diversify Maui's economy. Hosted by Maui Economic Development Board (MEDB), the Project Weekend is specifically designed for the Fellows of Ka Ipu Kukui, a year-long program designed to train community-identified future leaders and conceived to address planning for Maui Nui's future.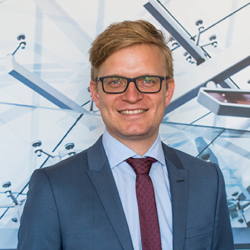 This year, the Fellows were given a specific problem statement in what was called a "Civic-thon Challenge." Facilitator Frank De Rego, Jr., Director of Business Development Projects with MEDB, explained the task for the weekend, "Design a project that addresses the challenge of building a diverse, robust, resilient, and sustainable economic present and future for the residents of Maui County."
The event kicked off on Friday night with instructions provided by the MEDB team and a presentation by guest speaker, Steven Bond-Smith, an Assistant Professor with UHERO – The Economic Research Organization at the University of Hawaii. With a PHD in Economics Steven's main research focus is the implications of distance and scale for productivity and growth in small and isolated economies — such as NZ, Western Australia, and Hawaii. Steven shared concepts from his research that the cohort could consider for their projects.
After the presentations, the groups divided into three teams and began to brainstorm in breakout rooms. Key areas they worked on included defining the problem they were solving; their solution (value proposition) and who are the beneficiaries; funding model; goals and impact. 
"An important activity of the weekend was for the teams to validate their ideas with the potential users and stakeholders," said Amber Hardwick,  Ka Ipu Kukui  alumna and Board Member, and Program Manager at MEDB. "Usually this would mean getting out and speaking to the public, but this year we did everything virtually and validation was done through phone calls and online surveys."  
On Saturday, six selected community leaders logged in to provide coaching to the team. The Fellows were able to ask questions and tap into their experience in the fields of non-profits, finance, workforce development, project management and more. The coaching session helped to validate and guide the teams to make sure they were on the right track with their projects. 
The three projects were:
MauiConnect – a service for connecting industry with youth, designed to retain youth on Maui in jobs beyond tourism with an initial focus on health and IT industry.
Maui Nui Mentor Match – an online application for matching mentors with mentees, and also targeting youth retention.
Na Lei Eha – a service to promote eco-tourism coordinating conservation activities for tourists in collaboration with hotels.
Teams presented their projects on Sunday afternoon with a 7-minute Pitch to a virtual audience including a panel of three judges comprising of accomplished Maui Nui decision makers and influencers. Steven Bond-Smith returned to the event to serve as a judge, and was joined by Brittany Heyd, Co-Founder of Mana Up; and Teena Rasmussen, Partner with Skog Rasmussen, LLC and former Director of County of Maui Office of Economic Development.
"The pitches were excellent," said Leilani Pulmano, Chair of Ka Ipu Kukui. "I really was impressed by the projects the cohort came up with."
"It was glorious, nerve wracking, and inspirational all at the same time," exclaimed Shayna Decker,  Ka Ipu Kukui  Fellow and Communications Manager for Hawaiian Electric Maui County. "I full-heartedly appreciated the coaches' and judges' insights. Each brought up points we didn't think about until we met with each of them, and it helped to make our final presentation stronger." 
Julie Hew, Ka Ipu Kukui Fellow and Physician Practice Program Manager for Maui Health System added, "WOW! Mind boggling to experience how much work and energy the project weekend took, but so very gratifying and grateful to be part of the experience. Team bonding was at an all-time high!" 
"It can be challenging to collaborate with others," shared Charity 'Apelila Kaiwi Hartman. The Ka Ipu Kukui Fellow and Agency Director at the Maui Food Bank elaborated, "Having different opinions can make it difficult to come to an agreement and move forward. However, accomplishing a common goal together is very rewarding." 
Maui County Arborist Committee member, Project Manager for Skyline Conservation Initiative, and Ka Ipu Kukui  Fellow, Joseph Imhoff thought, "The experience was intense, challenging, illuminating, and worthwhile in every way. I will use the knowledge we obtained in my daily work as I am currently engaged in multiple mentorship relationships and constantly looking to acquire and leverage resources to build capacity in acquiring interns and workers.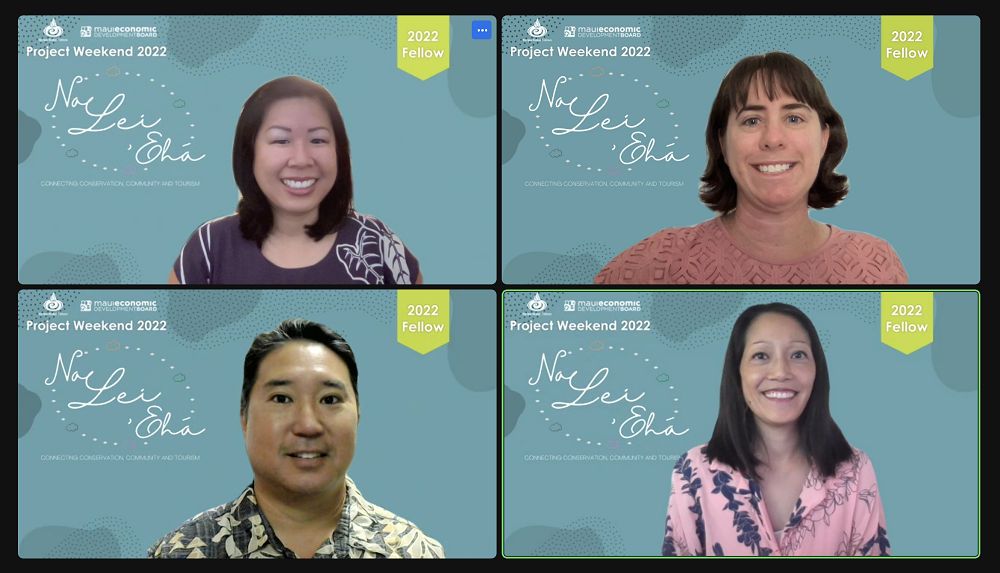 Even though the emphasis of the weekend was on the learning process, there was still the edge of competition amongst the Fellows. After all teams received feedback from the judges, a winner was announced. Na Lei Eha narrowly edged out the other two teams with just a point to separate each of them. Their name and project will be added to the perpetual trophy for Project Weekend winners.
The Ka Ipu Kukui Fellows will continue to meet in monthly Halawai to further develop a holistic appreciation and understanding of Maui Nui's unique challenges, ultimately arriving at a more informed framework and a more enhanced network to better address these challenges in the future.