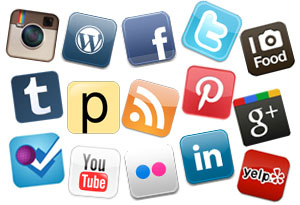 Workshop Cancelled
Wondering what you should be doing to market your business in 2014 and beyond?
Trying to figure out how much you should be investing in social media and how to make all the pieces work better?
Date:
 Saturday, March 15, 2014
Time:
 10:00 a.m. – 4:00 p.m.
Location:
Malcolm Center, 1305 Holopono St., Suite 5, Kihei
Cost:
 $65
Lunch is included
Seating limited to 30
The world of digital marketing continues to evolve rapidly. What we thought we knew about social media and marketing is probably no longer true. Google no longer shows you what keywords people are searching for, Facebook shows posts that people pay for in your news feed instead of what your friends and family are doing, and if you don't blog on a regular basis or engage with your followers daily, your influence on the web suffers, as does your SEO.
You've probably heard you need to "do social media more" to market your business, and you're probably thinking, "Well, I'm pretty good at Facebook," but in today's web, that just isn't enough.
Social media needs to be an integral part of your online presence, and a consideration from the get-go (even before you build a website), not something you add on later or think about after you've done all your print advertising and email newsletters.
Join Peter Liu as he takes you on a tour of today's web and gives you all the tools you need to construct a sound, holistic digital communications strategy to market your business, with social media as its core element.
Topics include:
Where social media fits in the big scheme
Why fresh content your website on an ongoing basis is the key to your entire strategy
What a comprehensive, fully integrated social media marketing strategy looks like, that includes:

across-the-board branding consistency
incorporating graphics, photography, video
blog-enabled websites
editorial calendars
engagement on social networks

How to leverage your email lists and newsletter strategy in your social media efforts
How to leverage your existing traditional marketing channels to promote your web presence and bring your audience into the fold
Technical and IT (including mobile) considerations for doing social media well
Workflow best practices to make your social media efforts flow more easily among your desktop and mobile devices, and in your life.
Get familiar with all the most important tools on the web, and how they relate to your overall web presence:
A brief overview of WordPress, the premiere website technology in the social web
Using Facebook effectively when every marketer on the planet is vying for your news feed
How to use Twitter as an effective communication tool
Why Instagram should be a daily habit (like meditation)
Why Google+ and your website need to know each other better
How contacts on LinkedIn can help you gain more authority and reputation capital
How Pinterest can be used to showcase your business in a visual world.
Laptops welcome, but not required as part of the workshop. (This is not a follow-along, step-by-step workshop.) Bring them if you like using them to take notes.

Peter Liu
Peter Liu Biography
Peter Liu is a project manager at Bump Networks and a social technology consultant, currently based on Maui, with more than 30 years of experience in the computer industry. Learn more about Peter at his website ->