MEDB, SBA and the Women's Business Enterprise Council (WBEC) are collaborating to introduce local businesses to business networking platforms that hold the potential to for new business opportunities. One such platform is the SBA's Minority Owned Small Business (MOSB) which includes Women Owned Small Business (WOSB) and Veteran's Owned Small Businesses (VOSB).
Businesses can get certified as being a 51% owned and operated (Minority, Women, Veteran) in order to qualify for special consideration in government and private contracts and to participate in a sponsor company's Vendor Diversity program. Companies like Disney, Intel, AT&T, Major League Baseball, and MGM all have requirements to include a certain percentage of purchases from Vendors of Diversity.
On Thursday July 8, at 10:00 AM HST, MEDB, SBA, and WBEC-West will host a virtual seminar with Dr. Pamela Williamson, CEO of WBEC-West and Wayne Wong, Director Hawaii Small Business Development Center, Maui.
The Mission of the WEBC is to increase economic vitality in the communities we serve.
"Women-owned businesses make up the fastest-growing segment of the national and international business world. That's just one reason why WBEC-West is dedicated to helping you navigate the certification process." Dr. Pamela Williamson, President & CEO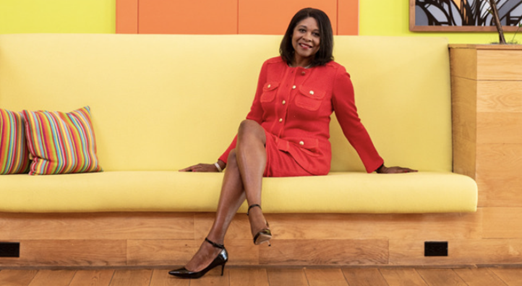 Please join us to learn new opportunities to expand your business potential.
Dr. Pamela Williamson, President & CEO of WBEC-West
Dr. Pamela Williamson is an exemplary, dedicated individual, and has extensive experience as a senior leader for over twenty years. She has served as the CEO of SABA 7 a consulting firm, overseen quality control at a Psychiatric urgent care facility of a National Behavioral Health Care Organization where she served as Vice President and Deputy Director, and has served as the CEO of WBEC-West, since 2008. Her extensive experience in developing and implementing innovative alliances with key stakeholders has enabled the organizations to reach new levels of growth and stability. Her ability to lead and empower staff members creates a strong team environment which filters throughout the entire organization.

She takes an active role in facilitating connections between corporations and women business enterprises and sees a promising future for WBENC Certified women-owned businesses.
Dr. Williamson holds a Doctorate in Healthcare Administration, a Master's degrees in Business Administration, and bachelor degrees in both Psychology and Sociology.
Wayne Wong, Director, SBDC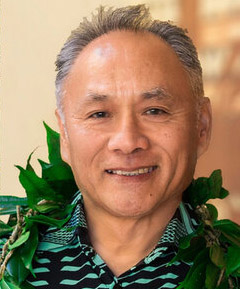 Wayne Wong is a recovering "technologist" with over 30 years of Information Technology experience including several senior management positions during the heyday of the "dot com" era. He is also a co-founder and co-producer of the Grammy Award winning live concert series "Masters of Hawaiian Slack Key Guitar". He currently utilizes his entrepreneur expertise as the Director of the Hawaii Small Business Development Center (SBDC), Maui Center, providing no-cost business counseling, advice and training to Maui County. Mr. Wong graduated from Kamehameha High Schools and holds a Bachelor of Science degree from the University of Washington and a Master of Business Administration degree from the University of Puget Sound.