If you received a SBA Paycheck Protection Program (PPP) Loan and are wondering how to apply for forgiveness, please join us on Thursday, June 25, at 1:00 pm HST for a one (1) hour Webcast.
The PPP is an evolving landscape. The SBA has just released additional PPP guidance AND the PPP Loan Forgiveness Application Form 3508EZ. Learn more about these developments, and walk through filling the form out with examples of calculations that YOU are going to have to complete.
Additional guidance has also been given for self-employed individuals, if you are a self-employed recipient of a PPP loan then come find out how your loan can be fully forgiven.
Gerry Smith, Director of Business Development, MEDB and Wayne Wong, Director of the Hawaii Small Business Development Center (SBDC), will be joined by special guests to guide you through the PPP loan forgiveness process.
They will go through the steps, the calculations and, most importantly, answer YOUR PPP forgiveness questions so that you can make the best decisions for your business.
This webcast is the fifth of an ongoing series – the COVID-19 Business Assistance Series, sponsored by the County of Maui, aimed at helping our small businesses navigate the resources available to them, with clear step-by-step instructions.
GUIDE TO SBA PPP LOAN FORGIVENESS APPLICATION
Thursday June 25 1:00 pm HST
https://www.bigmarker.com/medbinc/PPPFA
You can watch and participate on your web browser on any device, including your phone. A recording will be available 3-4 hours post live event.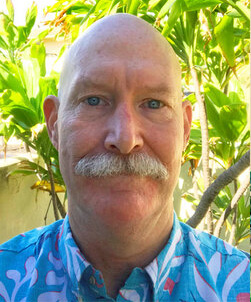 Gerry Smith, Director of Business Development, MEDB
An MBA Graduate with a Project Management Professional (PMP) Certification, Gerry Smith has been doing business in the Pacific since moving from the east coast to work as Finance Officer for the Marshall Islands Nuclear Claims Tribunal in 1990. He has nearly 15 years in Defense Contracting, most of that in Honolulu.
Gerry is currently the Director of Business Development for the Maui Economic Development Board.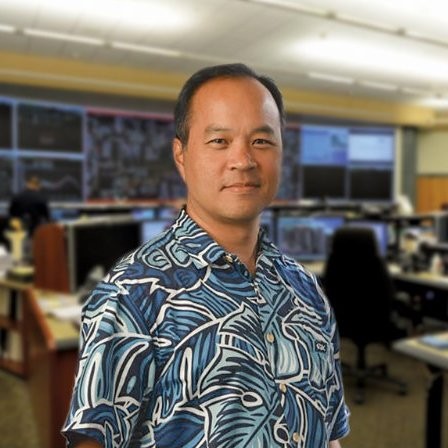 Wayne Wong, Director, SBDC
Wayne Wong is a recovering "technologist" with over 30 years of Information Technology experience including several senior management positions during the heyday of the "dot com" era. He is also a co-founder and co-producer of the Grammy Award winning live concert series "Masters of Hawaiian Slack Key Guitar". He currently utilizes his entrepreneur expertise as the Director of the Hawaii Small Business Development Center (SBDC), Maui Center, providing no-cost business counseling, advice and training to Maui County. Mr. Wong graduated from Kamehameha High Schools and holds a Bachelor of Science degree from the University of Washington and a Master of Business Administration degree from the University of Puget Sound.