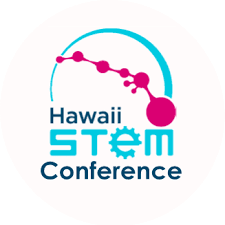 Maui Economic Development Board's (MEDB) Women in Technology (WIT) program announced today, that stipends are now available for Hawaii educators to attend the 6th Annual Hawaii STEM Conference's Teacher Professional Development Workshop. This event will be held at the Wailea Marriott Resort on Maui on April 17-18.
Educators who register now to attend either the Friday, April 17th session, the Saturday, April 18th session or both sessions can do so for a non-refundable registration fee of $25.
Besides engaging in relevant 21st century classroom resources during Friday or Saturday sessions Defined STEM, Engaging with the Worldwide Voyage Using Tourbuilder, Go Hands-on with Microsoft YouthSpark in Schools, Google Docs in the Classroom, Kahua A`o – A Learning Foundation, NASA Lunar and Meteorite Program and STEM Inquiry and 21st Century Skills for the Classroom, attendees will also receive access to Defined STEM online learning platform, a $2,793 value (Friday session only); access to REAL METEORITES for classroom use by NASA Ames Research Center (Saturday session only); Department of Education sub-stipend (Friday session only), a $100 stipend and more.
To apply for the DOE sub-stipend, please contact Denissa Andrade at denissa@medb.org for details.
To register, visit http://bit.ly/1CbP4Qn
The Hawaii STEM Conference empowers students and educators with first-hand exposure to advanced technologies, the latest software training, and real world challenges in the form of fun, hands-on team competitions.
The Conference is sponsored by MEDB's WIT project in partnership with the County of Maui.
For more information on the 2015 Hawaii STEM Conference, visit http://womenintech.com/HawaiiSTEMConference or contact WIT Program Director Isla Young at isla@medb.org or 808-250-2888.