Maui Economic Development Board, Inc. (MEDB) is a 501c (3) non-profit organization that has been a catalyst for innovative economic development in Maui County and the state since its founding in 1982. The driving force in establishing MEDB was to work towards ways to strengthen and diversify Maui County's economic base.
The purpose of this Request for Proposals (RFP) is to obtain services for the installation of 13 Air Conditioning (AC) units of different sizes, located in 5 separate suites.
9 of the units are like-for-like replacements, 1 is a new installation, and 3 are new, split units. The Proposal includes removal of the 9 original units to be replaced. Specifications of the units and associated equipment and scope of work are listed in the RFP Document.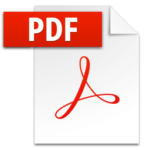 Proposal Due Date and Time:

On or before 3:00pm (HST) on June 30, 2023
1. Original and Copies. Proposers must submit one (1) signed original and two (2) identical copies. Each submittal must include a Table of Contents and Tabs.
2. Electronic submission. In addition to the printed copies of the proposal, Proposers shall submit one (1) copy in PDF format to info@medb.org
Brochures and collateral materials may also be submitted as PDF files. Pricing detail as in Exhibit B shall be submitted as an Excel file. No other submittals will be accepted.
3. Proposals are requested to be deposited at the designated location for receipt of proposals on or before the Proposal Deadline. PROPOSALS RECEIVED AFTER THE PROPOSAL DUE DATE AND TIME WILL NOT BE ACCEPTED.
4. The submission of a signed proposal will confirm understanding and acceptance of all requirements, terms, and conditions of the RFP.
Proposals must be delivered to:
Maui Economic Development Board
1305 North Holopono Street, Suite 1
Kihei, Hawaii 96753
Attn: John Harrisson