IMPORTANT ANNOUNCMENT FROM MEDB:
In light of the recent tragic Maui fires and the devastating impacts on our families, businesses, and community; MEDB has made the decision to postpone our August 19 Ke Alahele Education fundraiser. Our priority at this time is to stand together in support of those affected by this tragedy and extend our collective efforts towards recovery. We will reschedule the event when appropriate to do so. Mahalo for your understanding!
Maui Economic Development Board, Inc. (MEDB) announces the return of their highly anticipated Ke Alahele Education Fund Benefit Dinner & Auction, themed "Pathways to Our Future." The event will take place on Saturday, August 19, 2023, at the Wailea Beach Resort–Marriott, Maui. The evening will commence with a reception and silent auction at 4:30 pm, followed by dinner at 6 pm.
This year's event will celebrate the remarkable accomplishments of students in Science, Technology, Engineering, and Math (STEM) fields. With an estimated attendance of 400 individuals, this evening presents a unique opportunity for companies and individuals to showcase their support for the future of our youth and the community.
Proceeds from this exciting event will contribute to the advancement of MEDB's comprehensive STEM programs, spanning from kindergarten to careers; as well as enabling MEDB to continue to pursue meaningful pathways that benefit the lives of our Hawaii residents.
To explore various sponsorship levels and make reservations, please visit www.medbpathways.org.
According to Leslie Wilkins, President of MEDB, "STEM education plays a crucial role in creating pathways for our youth to pursue fulfilling careers. With the support of our community, we can continue to foster innovation, problem-solving, and critical thinking skills that will shape our islands' future."
For any inquiries regarding the event and/or sponsorship opportunities, contact MEDB at 808-875-2300 or email pathways@medb.org.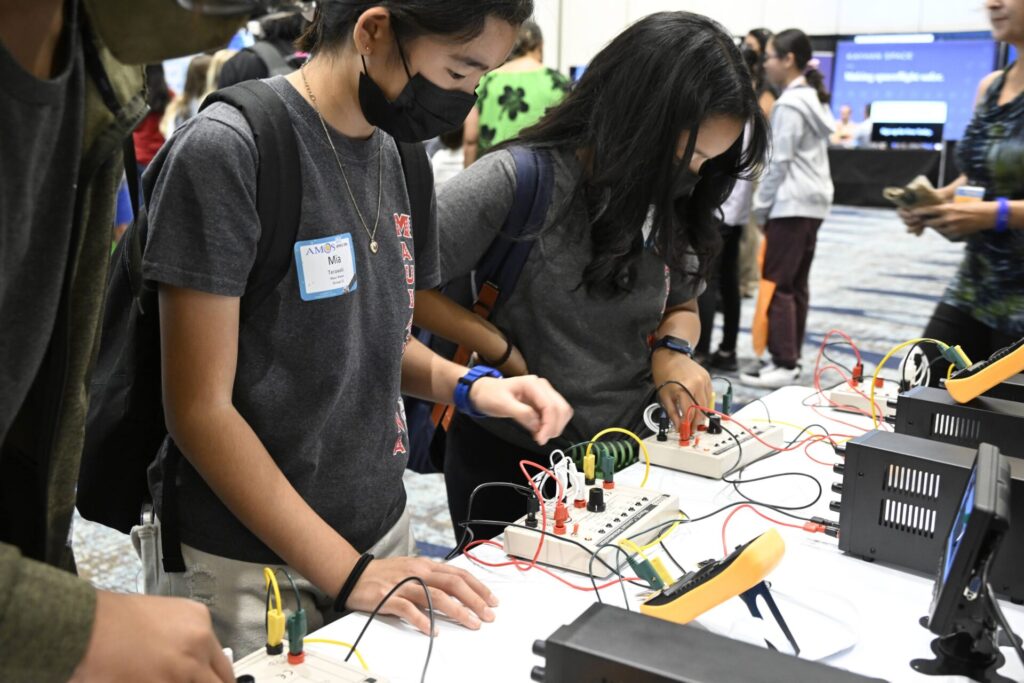 About Maui Economic Development Board, Inc. (MEDB):
MEDB is a non-profit organization dedicated to promoting and supporting a sustainable and diversified economy in Maui County. Through its focus on education, research, and business development, MEDB strives to create economic opportunities that enhance residents' quality of life while preserving the unique environment of the Hawaiian Islands.