With the release of the new stimulus package, Maui Economic Development Board (MEDB) is hosting a free webcast to discuss the third round of Paycheck Protection Program (PPP) funding. The webcast on Thursday, January 14 at 1:00PM is part of an ongoing series – the COVID-19 Business Assistance Series, sponsored by the County of Maui, aimed at helping small businesses of Maui County navigate the resources available to them.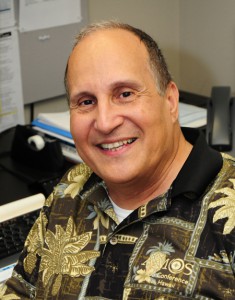 Frank De Rego, Jr., Director of Business Development Projects, MEDB and Wayne Wong, Director of the Hawaii Small Business Development Center (SBDC) will discuss the application rules for new borrowers and certain existing PPP borrowers. First Draw and Second Draw PPP loans are available. They will also provide updates to the Economic Injury Disaster Loan (EIDL) program.
Introduced in March 2020, the loan program's primary goal during the pandemic is to keep workers employed by assisting small businesses with payroll costs. A portion of the loan can also cover specific operating expenses.
"Small businesses in Maui County are still searching for the means and strategies that will assist them in supporting their employees and cover expenses," observed De Rego Jr. "We encourage everyone to join us to learn about the updated PPP loan and determine if it is right for them."
At this webcast you will learn:
Eligibility Requirements
What the funds can be used for
What forms are required
How the loan forgiveness works, and….
… get your questions answered so that you have all the information you need to apply.
A replay of the call will be available to those registered and unable to make the live webinar on Thursday.
The impact of COVID-19 has changed how most small businesses do business. To address the challenges and to provide relevant information and practical guidance to as many businesses as possible, the COVID-19 Business Assistance Series webcasts can be viewed live or via the recording on any device. There is no charge to view.
Guest speakers are featured to share their expertise and participants are able to post questions and answer polls. The series will help Maui County small business navigate the resources available to them, with clear step-by-step instructions. More topics will be explored to adapt to the changing landscape as we pull together to meet the challenges facing all of us.
No special software needed to view. You can watch and participate on your web browser on any device. Learn more and register at http://www.mauibizassist.com