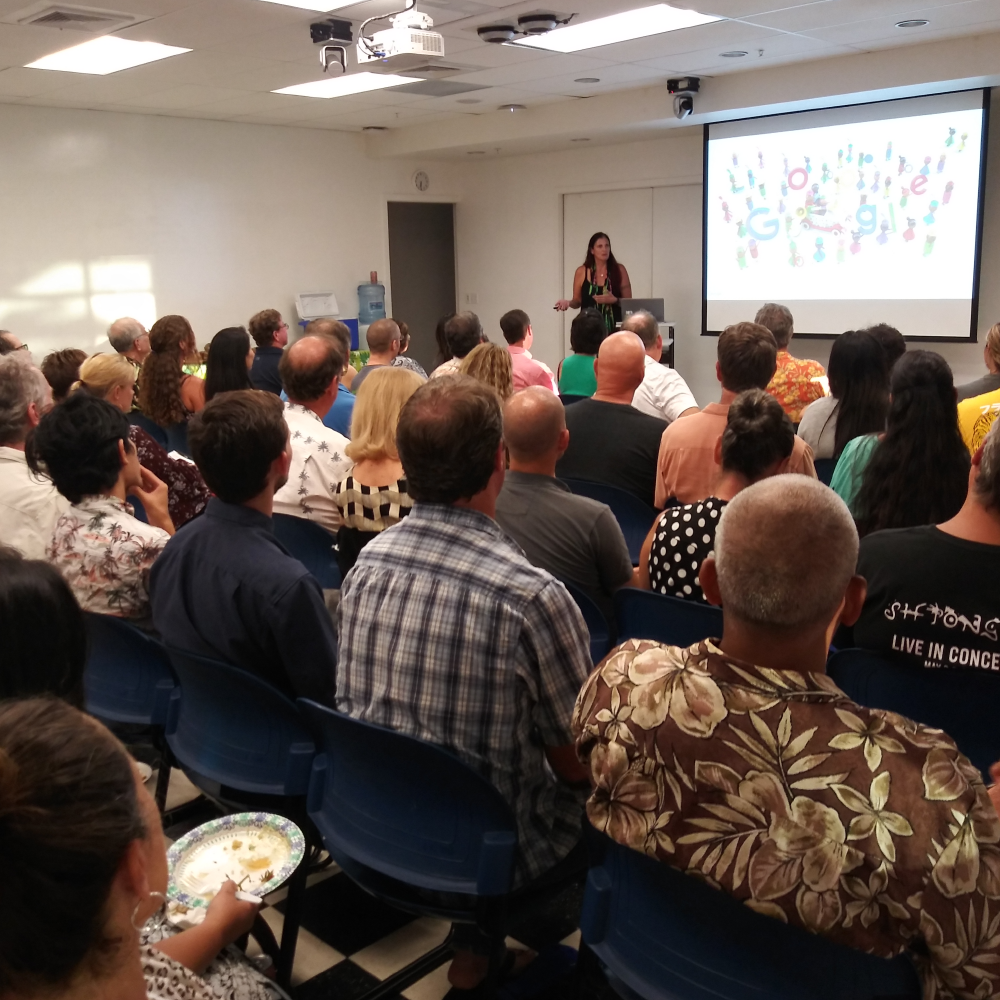 Engineering Manager at Google, Jules Kremer, will be the guest speaker at the next Maui TechOhana meeting on Wednesday August 28 at the Malcolm Center, Kihei. Presented by Maui Economic Development Board (MEDB), Maui TechOhana offers an opportunity for Maui entrepreneurs with an interest in technology to network and to learn from invited speakers.
Jules Kremer has spent over 20 years in the tech industry focused on software development & business strategy. She joined Google in 2010 leading a global team of strategists and analysts focused on strategic market intelligence.
"I hope to share stories from my journey that will help others realize you can do almost anything," said Jules, who recently landed her dream job as Engineering Manager for Web Frameworks (including Angular) at Google. "Career success does not have to be a linear progression through "the ranks" and we each get to define what our version of professional contentment looks like."
Calling Maui home for the last four years, Jules has worked remotely for a decade, taking contract work as a software developer. She will share the story of how she got to be where she is today, the hard work she put in and some tips she discovered along the way that could help others increase the probability of success working remotely from Maui.
"One of the most challenging aspects of working from Hawaii is perception; as it is often reality, the idea of someone actually working from Hawaii can be incredulous for many people. Once you've conquered the perception that you are working instead of laying on a beach drinking pina coladas, working with time zones will prove challenging, especially if you are working with folks outside of the Pacific (PST) time zone." says Jules.
Other challenges she will discuss at Maui TechOhana will be maintaining a network and the expense and time to travel when face-to-face is a necessity.
"Maui entrepreneurs will benefit tremendously from Jules Kremer's vast experience and knowledge," said Gerry Smith, MEDB Director of Business Development. "A speaker at the Hawaii Small Business Conference in May and a coach of MEDB's Startup Weekend Maui, she has a big passion for inspiring others to succeed."
Over ninety-five Maui small business owners and entrepreneurs attended the last Maui TechOhana meeting in February and a similar packed house is expected this month. MEDB's Maui TechOhana is supported by The County of Maui Mayor's Office of Economic Development.
Maui TechOhana is on August 28, 5:30pm – 7:00pm at the Malcolm Center, 1305 N. Holopono Street, Suite 5, Kihei. The event is free with pupus and refreshments served. Seats are limited. Details and RSVP at www.mauitechohana.com.