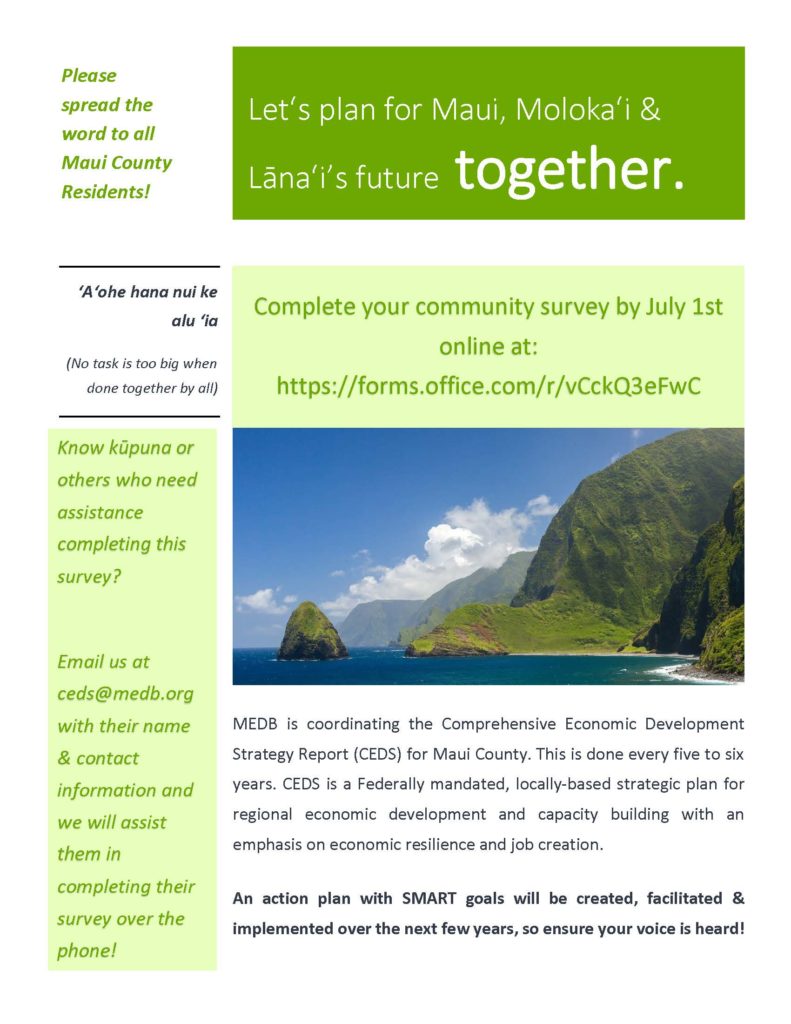 Maui Economic Development Board (MEDB) is coordinating the Comprehensive Economic Development Strategy (CEDS) report for Maui County, a process undertaken every five to six years. CEDS is a Federally mandated, locally-based strategic plan for regional economic development and capacity building, with an emphasis on economic resilience and job creation.
All Maui County residents are invited to complete a community survey by July 1st at https://forms.office.com/r/vCckQ3eFwC
MEDB plays a critical role in coordinating the CEDS process by facilitating community input through a focus group process and synthesizing their comments into a comprehensive report. This report is delivered and presented to policy and decision makers and will be published online. The report for Maui County will be combined with similar reports from the other counties to provide a "roadmap" document to guide decision-making statewide.
An action plan with SMART goals (Specific, Measurable, Achievable, Relevant, Time-bound) will be created, facilitated & implemented over the next few years, so we encourage people to participate to ensure their voice is heard.
You can view a copy of the 2016 report here