Ready to conquer change and cultivate results?
On March 22, MEDB's Women in Business Seminar Series celebrated Women's History Month with guest speaker Angela Garmon, an award-winning business owner and philanthropist. Over twenty women and minority business owners joined the online meeting to hear the Founder and CEO of ARG Coaching & Consulting Group speak about how to not only handle change, but to embrace it.
Angela shared her career journey, how she navigated change, and the tool she used to evaluate and repurpose her business and personal power.
Watch the replay to hear how you can use a SWOT (Strengths, Weaknesses, Opportunities, Threats) analysis to stand out in your field.
Angela Garmon has been recognized as a Top 100 Women to Know across America in the Spring 2022 issue of Know Magazine and amongst the 19 Top Leaders Who Are Making a Real Difference in the Valley in the December 2022 issue of InBusiness magazine.
An educator and advocate for change, Angela started an Arizona-based nonprofit in 2021 focused on bridging the disparity gaps for minority and women-owned businesses. She serves as the President of the National Association of Women Business Owners, Phoenix Chapter, where she supports women business owners with succeeding in their business development growth.
Read Angela's article on how to "Standout in your Field and SWOT the Competition."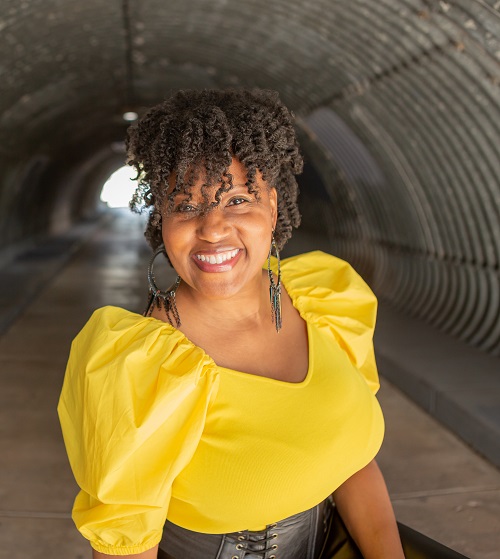 Angela Garmon, Founder and CEO of ARG Coaching and Consulting Group LLC
The Women in Business Seminar Series is presented by Maui Economic Development Board (MEDB) in partnership with the Women's Business Enterprise Council (WBEC) and supported by Small Business Administration (SBA) and the County of Maui.
WBEC is one of the official WOSB Certifiers for SBA Women Owned Small Business certifications. Businesses can get certified as being a 51% owned and operated (Minority, Women, Veteran) in order to qualify for special consideration in government and private contracts and to participate in a sponsor company's Supplier Diversity programs.
MEDB is a nonprofit corporation established in 1982 with a mission to lead and inspire innovation in business, education, and community. The organization was awarded a nationally competitive SBA Community Navigator Pilot Program grant to build business capacity in underserved and rural communities. The SBA grant is funding this program in part and is enabling MEDB's work in building shared economic prosperity.
All opinions, conclusions, and/or recommendations expressed herein are those of the author(s) and do not necessarily reflect the views of the SBA.