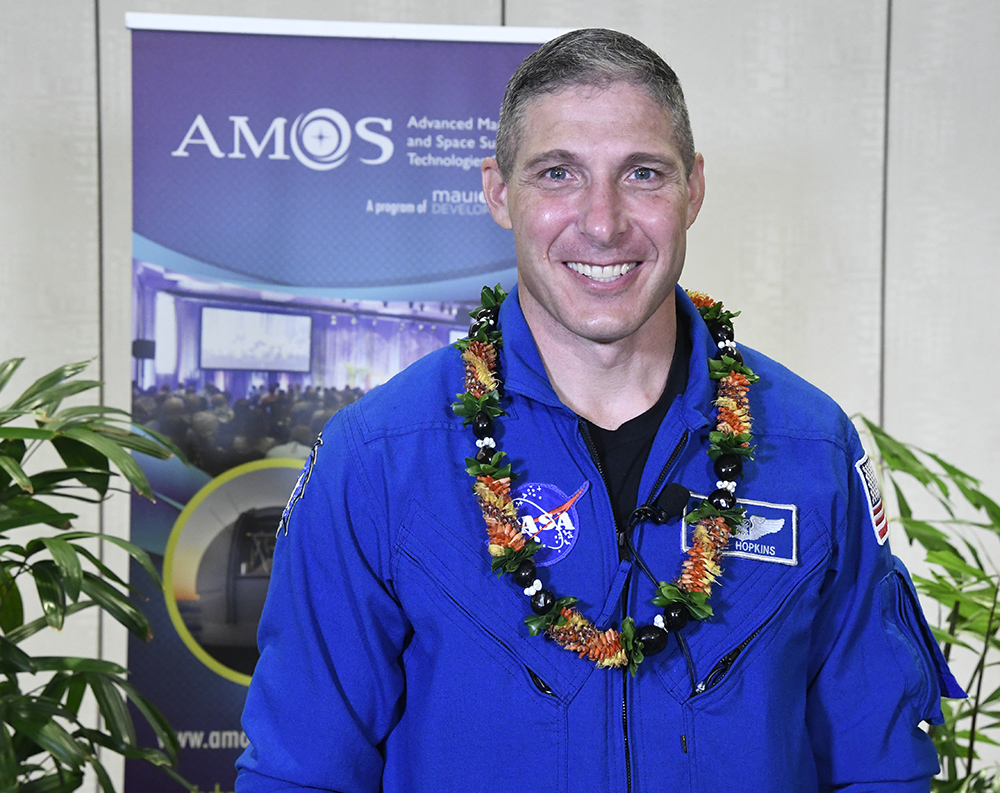 Hawaii STEM (science, technology, engineering, mathematics) students were recently treated to a virtual visit by NASA Astronaut United States Space Force Col. Michael Hopkins for the annual Student Space Day. Presented by the Maui Economic Development Board (MEDB) STEMworks™ Program, the popular event for Hawaii's STEM students, drew over 350 youth in grades K-12. Streaming live from Maui, teachers and students heard a video and talk about Hopkins' time on the International Space Station (ISS).
Col. Hopkins was on Maui for the annual Advanced Maui Optical and Space Surveillance Technologies Conference (AMOS) Conference and was quick to volunteer his time to engage with Hawaii students.
Most recently, Hopkins served as Commander of the Crew-1 mission, SpaceX Crew Dragon vehicle named Resilience, which landed on May 2, 2021. He also served as Flight Engineer on the ISS for Expedition 64. In his talk, he engaged students and made the material accessible with student friendly language using 'Baby Yoda' as a co-host. The presentation gave a glimpse into the day-to-day life of an astronaut who accumulated 168 days in space with five spacewalks.
"A wide-range of experiments across all scientific fields are being done on the space station," Hopkins explained. "Scientists focus on research revolving around human health and physiology, agriculture and much more. Examples include: understanding how plants grow in microgravity; how technology can improve liquid movement in space; and how long spaceflight affects the human body. These experiments play a crucial role in planning for future deep space travel."
Wendy Wells, Lihikai Elementary Science and Math Curriculum Support, said, "The students had many questions for Col. Hopkins such as why the return pods land in water and about weight in space. One student was particularly fascinated by the fact that they were growing plants in space. Another was asking about how long it took to build the rockets used to get to the ISS. Even if students are not inspired to go to space themselves, they could see all the connections to other professions and skills. It is life-changing for any child to feel that their interest or talent may have a use in something as fantastic as space. It motivates us as teachers to provide as many of those experiences as we can."