An online webcast series was launched on March 30 to address the challenges small businesses face as a result of the COVID-19 pandemic. Presented by the Maui Economic Development Board (MEDB) and sponsored by the County of Maui, the COVID-19 Business Assistance Series provides relevant information and practical guidance to as many businesses as possible in a safe online venue.
"The escalating impacts of COVID-19 continue to hurt our businesses, which are the backbone of our economy" says Leslie Wilkins, President and CEO of Maui Economic Development Board. "MEDB's business team is working to bring business owners easy access to up-to-the minute information. The webcasts and one-on-one guidance help to navigate through the various federal loan applications to generate much needed cash resources to businesses."
The COVID-19 Business Assistance Series webcasts can be viewed live or via the recording on any device and will help small business owners of Maui navigate the resources available to them, with clear step-by-step instructions. As a service to the community in these uncertain times, the webcasts are free of charge. Guest speakers are featured to share their expertise and participants can post questions and answer polls. Gerry Smith, MEDB's Director of Business Development is hosting the series and has been joined on the first two webcasts by Wayne Wong, Director of Small Business Development Center, Maui.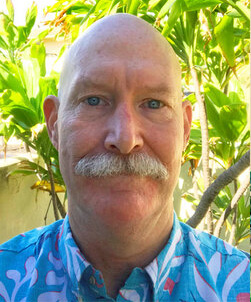 "There is an enormous amount of Federal money being injected into the economy and we want to make sure every small business owner in Maui County has an opportunity to seek financial relief," said Smith. "Sometimes the daunting application process is what scares people away and we wanted to eliminate that. Sure, it's complicated, but we walk business owners through what they need to know, and exactly how to do it. Watch the recording, download the presentation, it's all on our web site and its free."
The first one-hour webcast attracted nearly 500 participants to the live call and over 200 more have registered since for the replay. Smith and Wong walked through the application process for the SBA Economic Injury Disaster Loan (EIDL) showing each of the forms by sharing their screen with viewers. The thirty-minute presentation was followed by Q & A.
The second webcast on April 6 followed a similar format and was a guide to the SBA Paycheck Protection Program which was launched April 3. Kyle Sakamoto, Sr. VP Central Pacific Bank and MEDB Board Member, joined Smith and Wong to give advice and answer questions from the perspective of a lender. More topics will be explored and added to the series as MEDB's Business Development team and collaborators monitor the changing landscape and respond to demand.
Information on the COVID-19 Business Assistance Series, and replays of past webcasts, can be found at http://www.mauibizassist.com.
MEDB's Business Development team is also available for free 1-on-1 assistance over the phone or virtually by appointment. Email info@hightechmaui.com or call 808-270-6803 with any business-related questions or to set up a meeting.