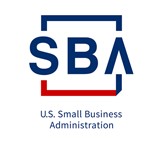 Maui Economic Development Board (MEDB) was recently awarded a Small Business Administration (SBA) Grant to launch a Community Navigator Pilot Program (CNPP). MEDB was recognized as a proven neutral convener of the tri-isle Maui County, ideally suited as a Hub for the program because of its extensive network of trusted relationships with businesses across all sectors, non-profit organizations, business-serving organizations, educators, cultural groups, and government departments and agencies.
The two main goals of the pilot program are to assist and increase the ability of businesses from the underserved and rural communities in navigating the SBA Eco-system. A second goal is to further the access of these communities to apply, receive, and leverage SBA guaranteed loans and services.
As a result of the COVID-19 pandemic, economic disparities have widened and factors such as the high cost of living and employment challenges mean that a program such as the CNPP can provide much-needed resources to customize outreach, training and financial services to our underserved and rural communities.
Leslie Wilkins, President and CEO of MEDB explained, "We polled leaders in multiple underserved communities, and they expressed the need for more culturally-aligned communication and training materials to lessen the barriers to the SBA."
The CNPP will provide bottom-up, community-based outreach from within our underserved and rural communities; training that includes multi-media materials translated into languages (including Hawaiian) most commonly spoken by our host and immigrant communities. The program will train business coaches who are a part of our respective communities, build access and engagement strategies that address resource and logistical challenges.
"We are pleased to partner with nine "Spoke" entities for the CNPP, which hold a respected grassroots presence within the communities we are seeking to reach and serve, and with whom we share values and vision," added Leslie Wilkins.
The nine organizations partnering with MEDB are:
Lanai Chamber of Commerce (LCoC)
Women's Business Enterprise Council (WBEC-West)
Hawaii Small Business Development Center (HSBDC)
Purple Mai'a
Voices of Micronesians of Maui (VoMOM)
Maui Economic Opportunity (MEO)
University of Hawaii Maui College (UHMC)
Maui Filipino Chamber of Commerce (MFCoC)
Molokai Kuha'o Business Center (MCOED)
MEDB will bring other resource partners to support the goals of the proposed project having established relationships with the following, including many successful collaborative endeavors:
County of Maui Office of Economic Development (OED), Maui Native Hawaiian Chamber of Commerce, Moloka'i Chamber of Commerce, Maui County Chamber of Commerce, the Hana Business Council, Maui Business & Professional Women, Maui Veteran's Center, Maui County Farm Bureau, Hawaiian Farm Union United, Maui County Health Sector Partnership, Maui Healthcare Pathways Collective, Economic Development Alliance of Hawaii (EDAH), Hawaii State Commission on the Status of Women, Maui County Committee on the Status of Women, University of Hawaii Office of Innovation and Entrepreneurship.
Growing Maui County's small businesses is key to economic recovery, and the CNPP can provide much needed resources to customize outreach, training, and services to our underserved communities.