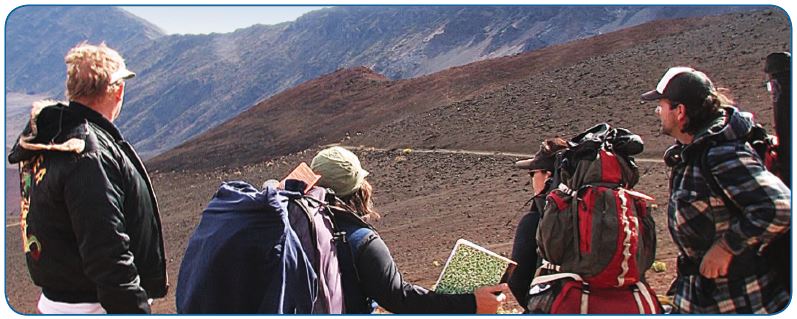 On Saturday, September 19th, Mental Health Kokua (MHK) presents ARISE, a film and music benefit generating mental health awareness, at the Maui Arts and Cultural Center in Kahului. The program includes the world premiere screening of Haleakala:  A Trek for Dignity directed by MHK Media Specialist Don Lane and produced by MHK Director Dr. Tom Vendetti. Beginning at 5 pm in the Yokouchi Founder's Courtyard, the event offers a silent auction with live music performed by multiple Na Hoku Hanohano artists, including Keola and Moanalani Beamer, Uluwehi Guerrero and Makaha Sons. The featured keynote speaker, Jesse Close, is an internationally recognized author, poet and advocate for mental health reform. In her book Resilience: Two Sisters and a Story of Mental Illness, Close chronicles her journey to recovery and activism through the help of actress Glenn Close, her sister.
Unfortunately, negative attitudes and beliefs toward people who have a mental health condition are common. Dr. Vendetti is attempting, through his work at Mental Health Kokua, to change the way those affected are treated in the Maui community and throughout the state. Haleakala: A Trek for Dignity puts a human face on people who experience mental disabilities while hoping to inspire their time of recovery," said Dr. Vendetti. "Trekking with Don Lane and the other participants in the film, from the summit of Haleakala to the sea, exposed the truth that people can and do achieve optimum recovery with proper mental health treatment and community support."
"Join us for an amazing night of entertainment benefiting MHK in their efforts to assist those diagnosed with a mental illness and related challenges," said Lane. "When people ask about the film, I usually speak from my perspective as the director. It's an inspiring journey, an analogy and proof that recovery is possible—given the opportunity. We want people to know we are here and offer services for those that need it."
For more information, visit: www.mentalhealthkokua.org. For tickets, visit: www.mauiarts.org or call (808) 242-7469.