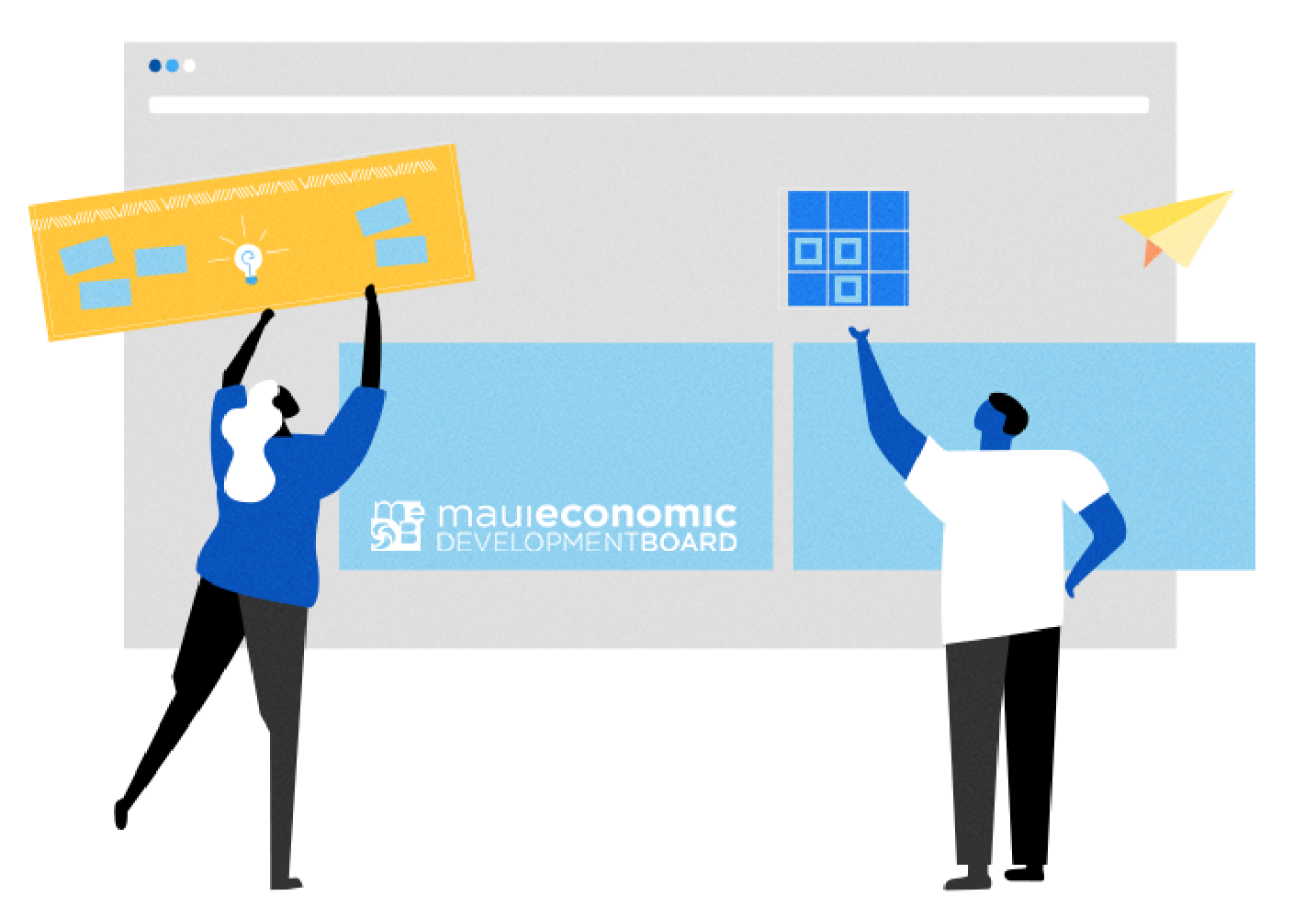 MEDB's Business Assistance division provides regular training and professional development opportunities tailored to the Maui County business community's needs and interests. 
Past workshops have covered topics ranging from branding and social media to venture capital and patents. We responded to popular demand by adding seminars on intellectual property, finance for entrepreneurs, and tax strategies for small businesses. We have offered training opportunities throughout Maui County (Maui, Molokai, and Lanai), and our webinars are accessible to businesses online. 
During the pandemic, our workshop series moved online with a shift of focus to helping businesses respond to COVID-19, with topics including agriculture relief programs, SBA Economic Injury Disaster Loan Assistance program and PPP loan forgiveness.
IMPORTANT ANNOUNCMENT FROM MEDB: In light of the recent tragic Maui fires and the devastating impacts on our families, businesses, and community; MEDB has made the decision to postpone our August 19 Ke Alahele Education fundraiser. Our priority at this time is to stand together in support of those affected by this tragedy and extend our collective efforts towards recovery. We will reschedule the...
read more
"There were points in this workshop that I needed to hear and that I felt were valuable. Before I take that next huge step of exporting my products, it's critical for me to know that my foundational pieces are where they should be and that all my ducks are in a row"