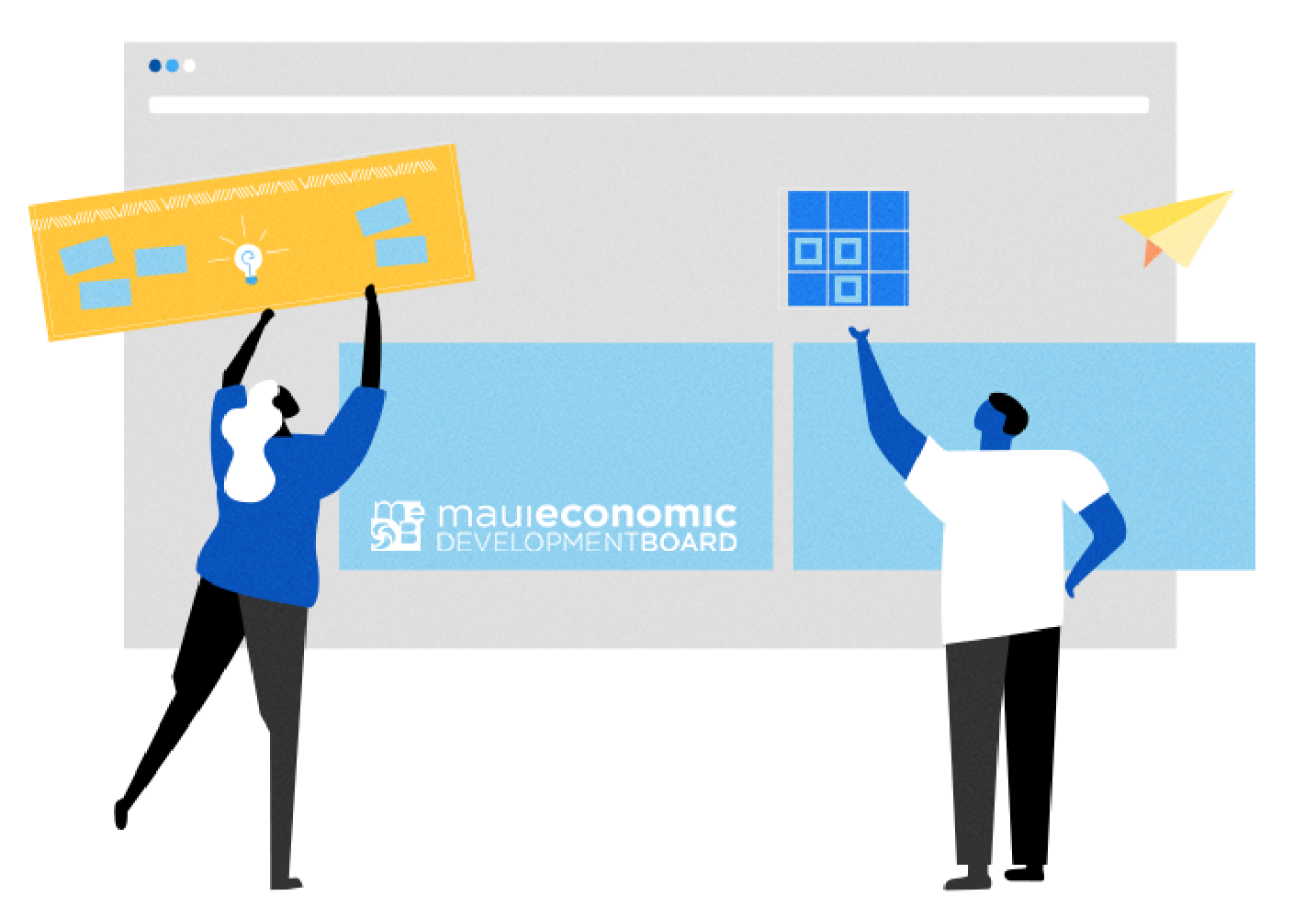 MEDB's Business Assistance division provides regular training and professional development opportunities tailored to the Maui County business community's needs and interests. 
Past workshops have covered topics ranging from branding and social media to venture capital and patents. We responded to popular demand by adding seminars on intellectual property, finance for entrepreneurs, and tax strategies for small businesses. We have offered training opportunities throughout Maui County (Maui, Molokai, and Lanai), and our webinars are accessible to businesses online. 
During the pandemic, our workshop series moved online with a shift of focus to helping businesses respond to COVID-19, with topics including agriculture relief programs, SBA Economic Injury Disaster Loan Assistance program and PPP loan forgiveness.
Ready to conquer change and cultivate results?On March 22, MEDB's Women in Business Seminar Series celebrated Women's History Month with guest speaker Angela Garmon, an award-winning business owner and philanthropist. Over twenty women and minority business owners joined the online meeting to hear the Founder and CEO of ARG Coaching & Consulting Group speak about how to not only handle...
read more
"There were points in this workshop that I needed to hear and that I felt were valuable. Before I take that next huge step of exporting my products, it's critical for me to know that my foundational pieces are where they should be and that all my ducks are in a row"